Dairy products for improved human health
Geoffrey Smithers, and his team at Food Science Australia, has consistently delivered targeted research outcomes to assist the Australian food industry maintain and enhance its international competitiveness. Their close relationships with key companies in the Australian dairy industry, have led to the development, scale-up and commercialisation of processing technology for the manufacture of:
a casein phosphopeptide-amorphous calcium phosphate ingredient for application in oral healthcare; this ingredient is marketed under the trade name of the Recaldent®, and is the active component in the Recaldent® and Trident® [external links] range of functional chewing gums
a range of whey protein preparations for Murray Goulburn
first and second generation extracts from whey containing growth factor activity (whey growth factor extract, WGFE), in partnership with GroPep Ltd. This has been patented and registered with the Therapeutic Goods Administration (TGA) and has undergone clinical trials for the treatment of oral mucositis, a condition that prevents cancer patients receiving radiation and chemotherapy from eating and drinking.
These developments have been described as 'world-first' achievements. Economic analysis carried out with the assistance of the Department of Economics at Monash University shows that total sales of products resulting from this research will reach in excess of $340 million within 10 years, the vast majority from export.
The need for change
The dairy industry globally is undergoing considerable rationalisation, highlighted by a smaller number of larger companies, and an increase in competition. In such an environment, innovation in all aspects of the industry and at all stages of the value chain will be a key element in sustainability and profitability. The dairy industry is an important sector in Australia's economy, being responsible for more than $3 billion in exports per annum. These exports however, are primarily of a commodity nature.
While the Australian industry is well placed to compete in the trade of commodities because of a low cost-base, protection and enhancement of margins and profitability will increasingly rely on higher value ingredients with an expanded and differentiated applications base. In other words, the dairy industry must undergo transformation into a food ingredient industry. Geoffrey Smithers and his team recognised this imperative some years ago and identified innovative processes as being essential for the manufacture of these new dairy ingredients, with applications in the burgeoning functional foods and related markets.
Their expertise in development of protein fractionation technologies, in functional food ingredients, and in protein analytical techniques have led to several 'state-of-the-art' processing technologies that have assisted in transforming the dairy industry from one dominated by commodities to one where high-value ingredients also take an important place in the product portfolios of leading Australian dairy companies.
Recaldent®
Geoffey Smithers and his team, together with R&D partners Melbourne University and Bonlac, have been responsible for the development, scale-up and commercialisation of novel processing and fractionation technology for isolation of a bioactive peptide ingredient from dairy casein. This ingredient is a complex of casein-derived phosphopeptides and amorphous calcium phosphate, and is trade marked and marketed as Recaldent®.
This ingredient shows quite astonishing efficacy as an anti-cariogenic agent resulting in both prevention and repair of tooth damage, and has clear application potential in the lucrative oral healthcare market. The CSIRO team took a key role in developing and adapting novel and cost-effective technology for isolation of the targeted peptide components, in addressing scale-up issues, and in bringing the technology to a commercial reality. Geoffrey Smithers was responsible for solving several important technical problems in the commercial plant that threatened the viability of the project. The plant is now consistently producing quality product exclusively for export to the global market.
These advances have allowed Bonlac to sign a multi-million dollar deal to supply the giant American company Adams (part of Cadbury) with the product. This company has successfully incorporated the product into a range of their Trident® functional chewing gums, such as Trident White® in the USA and Recaldent® in Japan. Global sales of these functional chewing gums currently exceeds $200 million annually. Sale of the Recaldent® ingredient for this application alone amounts to some $25 million per year in sales revenue. With new applications coming on stream (e.g. toothpaste, mouthwash, other foods) sales of the ingredient are trending upwards with a projection of almost $60 million/year within 5 years and > $140 million/year by 2016.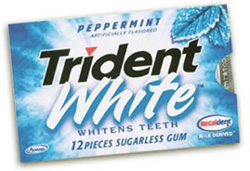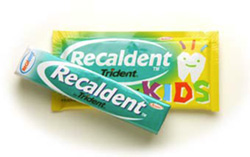 Whey protein preparations
In a 'world-first' for the dairy industry, CSIRO, in partnership with Australia's largest dairy company – Murray Goulburn – developed, adapted, scaled-up, optimised and commercialised novel processing technology for the isolation of value-added protein ingredients from cheese and casein whey. In this project, they developed novel continuous ion exchange processing technology (CSEP) for the commercial manufacture of whey protein-derived food ingredients.
Geoff Smithers was personally chosen by the company to manage the project and based on CSIRO's research, the company invested over $10 million in a commercial CSEP plant for manufacture of whey protein isolate, a high-quality protein ingredient used in health foods, and sports foods and beverages.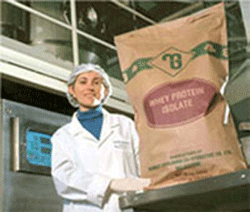 The team made significant input to the design and specifications of the plant which is the first of its kind in the world. It was commissioned in 2002-2003. In addition, they overcame several serious technical problems, notably in relation to cleaning, that threatened the industrial viability of the technology. The plant is now consistently producing high quality product almost exclusively for export to the highly competitive North American and Japanese markets.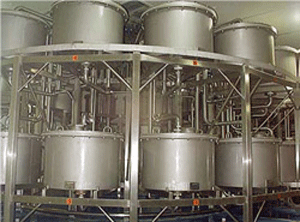 Product from the plant in 2006 was worth some $20 million annually in sales revenue. An important trait built into the technology developed by Smithers and his team was flexibility. In this regard, the commercial plant being operated by Murray Goulburn can manufacture product with 'tailored composition' through a simple manipulation of operating conditions. Such a flexible technology has allowed Murray Goulburn to maximise the return from their capital and R&D investment, and manufacture product with specific characteristics for particular market segment demands.
Other whey-derived ingredients for health foods and clinical applications
The success of the R&D and commercialisation activities associated with the use of CSEP technology in the manufacture of whey protein isolates, prompted Murray Goulburn to examine further potential applications of the technology. Through another R&D alliance with Geoff Smithers and his team at Food Science Australia, new whey-derived ingredients have been developed and commercialised using CSEP technology.
The first such ingredient, termed the 'BioFraction', contains a number of important whey proteins including lactoferrin, lactoperoxidase, immunoglobulins and growth factors. The second ingredient is a highly purified preparation of the iron-containing protein lactoferrin, a biologically-active protein with application as an antimicrobial, anti-inflammatory and potentially, anti-cancer and anti-osteoporosis agent.
These products are finding application in health foods, sports foods and beverages, and specialised infant and other formulations, and potentially in medical, veterinary and biotechnology applications. Commercial plants to extract and process these ingredients are now in full commercial production, and products from these plants are being exported. Sale of these products is currently valued at some $10 million/year, and growing steadily.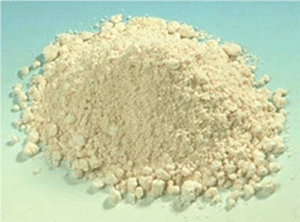 Whey growth factor extract for specialised foods and clinical applications
Geoff Smithers and his team, in partnership with the Cooperative Research Centre (CRC) for Tissue Growth and Repair, Bonlac Foods and GroPep Ltd, developed, upscaled, optimised and commercialised processing technology for the isolation of a concentrated extract of cellular growth factors, termed whey growth factor extract (WGFE) from Cheddar cheese whey.
This extract shows remarkable cell repair and growth stimulation effects, and as such, has application in the specialist food, medical, veterinary and biotechnology sectors. The process development work by the team was critical in the decision made by GroPep to establish a GMP-standard manufacturing plant to produce WGFE for clinical trials in targeted areas of application, notably for tissue repair. Geoff Smithers and his team were responsible for design of the plant and much of the fabrication and plant commissioning, resulting in a facility that passed a TGA audit with flying colours. GroPep then used this plant to manufacture clinical grade material for human clinical trials. In 2005-2006, TGR Biosciences acquired the intellectual property rights to the WGFE technology and product, and licensed these for food applications to Murray Goulburn. This dairy company is now manufacturing commercial quantities of WGFE, using the CSEP technology pioneered by CSIRO, for export and application in sports foods and drinks. Current sales for food and beverage applications are estimated at some $2 million annually.
In addition, clinical grade material is being manufactured for use in human clinical trials against the oral mucositis indication that afflicts cancer patients receiving radiation and chemotherapy. Once proven through these trials, the market value of WGFE in this biomedical application will be conservatively worth > $150 million annually (in a total global market worth > $0.6 billion).
Impact
The impact of this research can be seen in the product portfolios of the major dairy manufacturers/exporters. For example, Murray Goulburn now manufactures and markets high value dairy protein ingredients and nutriceuticals, based on these novel separation technologies, which have given the company a technical and commercial advantage, and differentiated their offerings from others in what is a crowded marketplace. Murray Goulburn recently established MG-Nutritionals, a wholly-owned subsidiary, to act as a technical and commercial focal point to further the company's vision to become a major global player in the valued-added dairy products market.
Partly through the efforts of Geoff Smithers and his team, MG-Nutritionals already has a small but impressive product portfolio including specialised whey protein isolates, a 'BioFraction' (containing lactoferrin, lactoperoxidase, growth factors and immunoglobulins), powdered colostrum, glycomacropeptide, and purified lactoferrin.
For his leadership and contributions to the Australian dairy industry, Geoff Smithers was awarded a Sir Ian McLennan Award in 2006.
Source
Smithers G, 2008, Nomination document for the 2006 Sir Ian McLennan Award.
Find out more
Dairy researcher nets major CSIRO award, 2007 (Media Release)